Never Miss a Phone Call that can Generate Value
to Your Business
Do you often find yourself struggling to hear someone on the other end of the line? Are you finding service disruptions, or dropped calls? It turns out the trouble may be coming from your end of the line. Audio problems, service disruptions, poor setup and a lack of training are all signs that your current phone service is not meeting your business needs. Whether calling internally or making outgoing calls to clients and customers, make sure your business is getting the phone solutions it needs with our VoIP technology.
Voice over Internet Protocol (VoIP), is a technology that makes phones calls through a broadband Internet connection instead of a typical phone line. With a high-quality Internet connection, you can eliminate the need for a local phone service. It's more than a phone line, it's an essential business element. Matthijssen can confidently say our VoIP phone services are more reliable than any other phone system or provider you are currently using. With a business on your hands, the last thing you want is an unreliable phone system interfering with client support. Assess your current phone service and consider the following questions to establish how well it is serving you:
Am I having audio trouble, or difficulty hearing someone on the other end?
How many phone calls am I dropping?
Am I paying too much? Are my fees adding up?
Does my phone provider walk me through setting up my phone system to fit my business?
Does my phone provider train my employees on how to use the equipment and features?
Am I receiving multiple benefits and features from my provider, or just good call reception?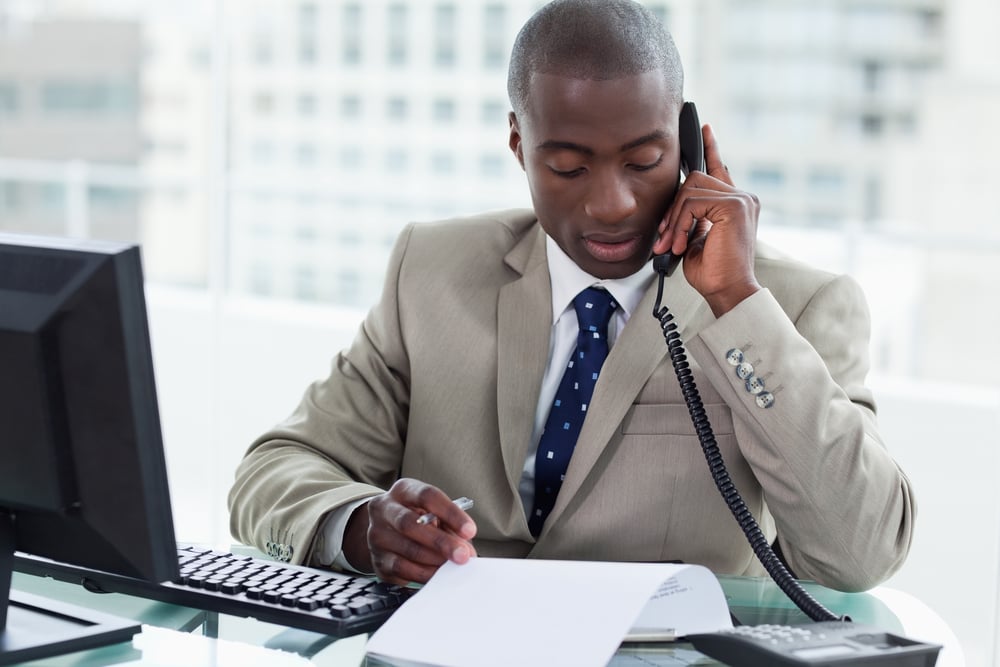 Choose VoIP to personalize and improve your workflow
Our VoIP phone service measures up to the competition in a variety of ways. Not only do we offer technology tailored to your specific needs, but our affordable pricing can't be beat. Here at Matthijssen, we understand our client's needs and will ensure your business is communicating effectively. And when it isn't, our support team is always here to get you back up and running.
With all of our management features, you are able to personalize your experience to fit you and your needs. Our plug and play installation gives you the ability to change your settings from anywhere, just log in using your credentials on any web browser to make adjustments to your phone system or extensions. This allows for incredibly flexible operations and is perfect for every employee, whether they work on site, remotely, or if you have multiple remote locations.
The best part about using these VoIP services is that it is a cost-effective alternative to communication. No matter what your call volume is, a VoIP system is guaranteed to cost you less than your current phone provider. Matthijssen's monthly fees include all hardware and management, so you only need to worry about one fixed bill every month. No need to worry about creeping costs or obsolete equipment.
Choose Matthijssen for your Phone Needs
Bring customer support back to the forefront of your business by integrating the reliable and powerful software that backs our VoIP systems. Matthijssen is proud to keep companies both big and small connected. Allow us to upgrade your phone system to our VoIP technology.
Request a quote or demo and get started today.