11 ways VoIP Can Help Improve Your Workflow
With a business on your hands, the last thing you want is an unreliable phone systems interfering with client support. Voice over Internet Protocol (VoiP) provides a custom communication solution completely tailored to your specific needs.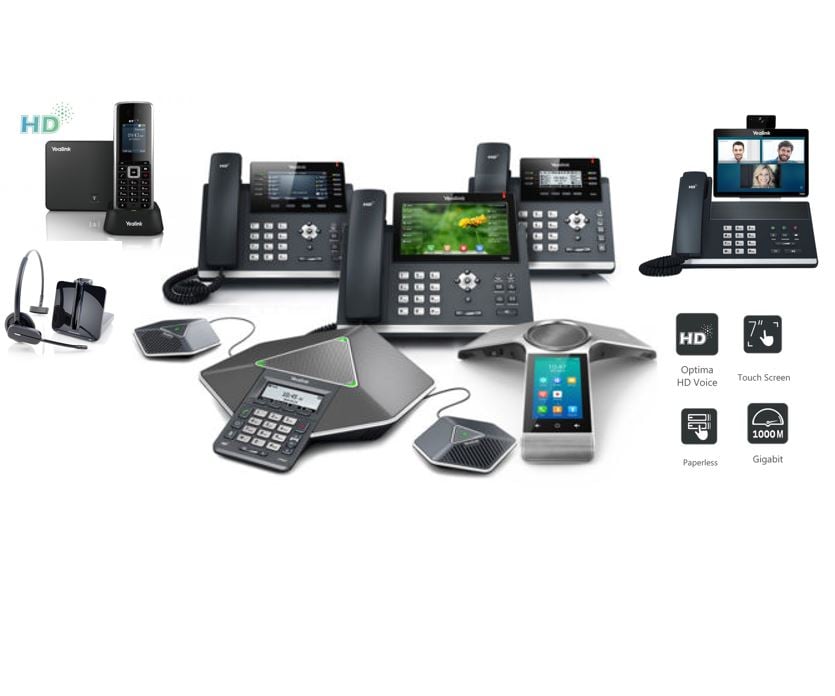 Here are 11 ways Matthijssen's VoiP systems can help customize and improve your workflow:
Plug and Play Installation - All of our phones arrive preprogrammed to your specifications. Simply follow the simple steps to plug in your phone and you're ready to go. This is perfect for employees slowly transitioning back into the office, maintaining a flexible work environment, or those who will work remotely for the foreseeable future!
Simple web-based management - Access our easy-to-use backend system to manage your PBX account, make changes, get reports, retrieve call recordings, voicemails and more.
PBX Scalability -

Easily add and remove extensions as you make changes within your company. Your PBX can have virtually unlimited extensions which eliminates the worry of outgrowing your phones system and unnecessary expensive hardware.

Advanced Call Forwarding -

A sophisticated call forwarding feature that will forward your call instantly. Calls can be forwarded to any other local or remote phone - this includes but is not limited to any cell phone, home phone or another office line.

Call Queues -

Designate how calls are routed to a specific group of numbers within your Business or Call Center plan. Provide great customer service by answering multiple calls in the order they were received while giving your callers the option to stay on hold or to leave you a voicemail as they wait.

Ring Group & Group Voicemail Boxes -

These features sets a group of extensions to ring simultaneously until one of them is picked up. Various configurations such as setting when and how each phone will ring are available. In addition, you may set up general voicemail boxes based on department, group, company, etc. in order to maximize every team member's availability.

Voicemail to Email -

On top of group voicemail boxes, receive a convenient .wav file sent directly to a designated email address in real time. Send directly to your email, forward messages to other employees or send to a group email account.

Personalize your experience with Personal greetings, Music on hold & Do Not Disturb -

Make your own custom voicemail message and send incoming calls to an individual ext. or phone directly to voicemail upon demand. . You have the choice to either record your own message using our recording line free of charge or opt to purchase a professional recording. Customers can also listen to music of your choice or any recording while waiting on hold. Apply distinct recordings that can be set for each individual call queue. Now you can have one message play when the caller needs support and another when they have a billing question.

Skills-Based Routing -

Route calls to specific employees or groups based on who is most qualified to address the customer's particular needs.

Call recordings & Extension Summary Reports -

You have the ability to set On Demand or Always On call recording and receive an overview of a specific extension. Retrieve recordings from anywhere you can access your PBX. Easily download and save to an external database. Recordings are stored for 14 business days.

Real-time monitoring & Blacklist -

You have the ability to monitor calls live and block unwanted incoming calls to your business. Whisper feature and queue assignments are just some of the extras management can use while conducting training and/or quality assurance.
Bring customer support back to the forefront of your business by integrating the reliable and powerful software that backs our VoIP systems.
Call today for a complete list of Matthijssen's Voip System & Management features at 973-887-1101