7 Reasons Why More Businesses Are Moving to VOIP
Voice over Internet Protocol (VoIP), is a technology that makes phones calls through a broadband Internet connection instead of a typical phone line. With a high-quality Internet connection, you can eliminate the need for a local phone service. It's more than a phone line, it's an essential business element. Here are 7 reasons why more businesses are moving to VOIP: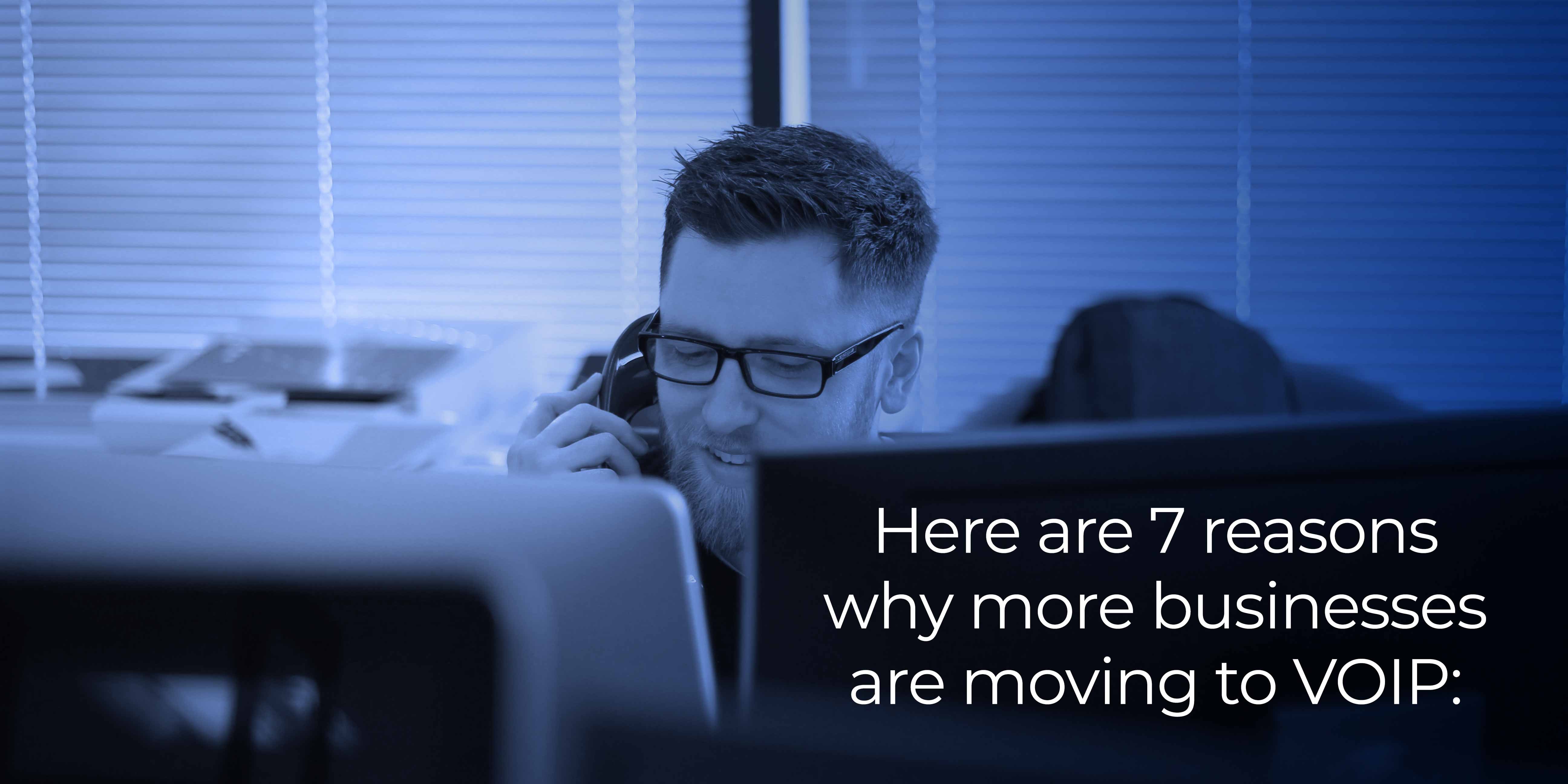 1. $0 upfront cost
The best part about using these VoIP services is that it is a cost-effective alternative to communication. No matter what your call volume, a VoIP system is guaranteed to cost you less than your current phone provider.
2. Advanced call forwarding
A sophisticated call forwarding feature that will forward your call instantly. Calls can be forwarded to any other local or remote phone - this includes but is not limited to any cell phone, home phone or another office line. This allows you to route calls to specific employees or groups based on who is most qualified to address the customer's particular needs.
3. Phone App for business calls
An advanced cellphone application integrates with the desk phone so that users can check missed calls, voicemails, and receive phone calls on their personal devices as well as their designated desk phone. Both devices ring simultaneously with this feature, and the app also allows users to dial out from their mobile device.
4. Ability to change phone settings from anywhere
Log in using your credentials on any web browser to make adjustments to your phone system or extensions. This allows for incredibly flexible operations and is perfect for
every employee, whether they work on site, remotely, or if you have multiple remote locations.
5. Improve your business customer service support
If you have a customer service department, there are various options which helps with understanding real life situations such as call volume, recording, real time monitoring. Features like – listening, whisper, barge can be used for training purposes in order to get the best results from your customer service representatives.
6. Never miss a phone call that can generate value to your business
VOiP's cloud-based feature ensures a low amount of service downtime and very few disruptions. In addition, whether every employee works on site or you have multiple remote locations, with our easy plug-and-play installation, employees will never waste valuable time setting up their equipment. With VOiP, you'll never fall into disconnect with your clients again.
7. No expensive hardware
Matthijssen's monthly fees include all hardware and management, so you only need to worry about one fixed bill every month. No need to worry about creeping costs or obsolete equipment.
Request a Free Quote / Demo Now